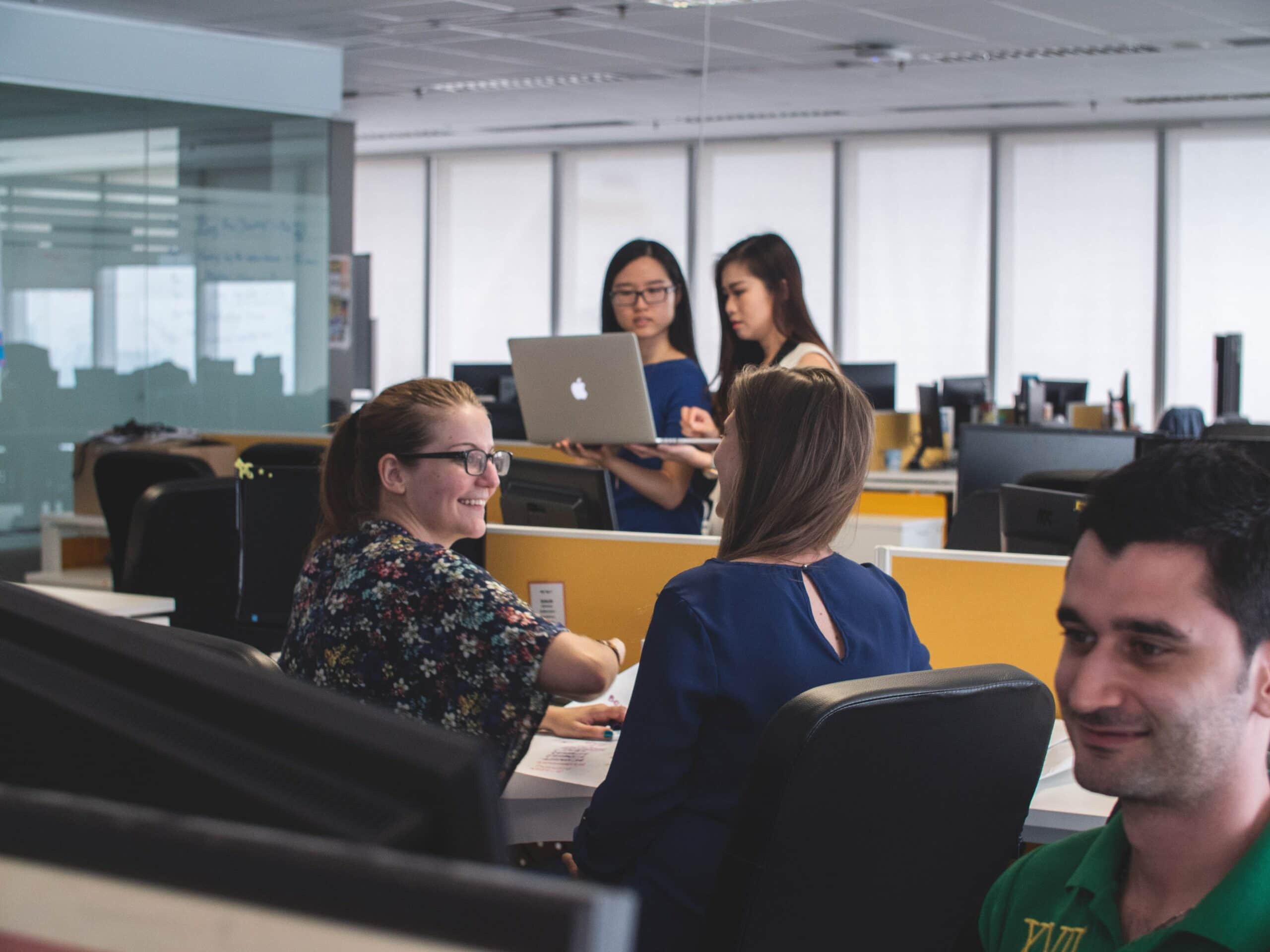 As you know, many loan officers move from company to company quickly, so improving company culture is important. Whether employees switch companies for a new position, better compensation, or due to changing life circumstances, it can be a disruptive process for everyone involved. 
Personnel changes are expensive for the company, since they are having to pay to hire, onboard, and train new employees regularly. So, it is necessary for your team to improve your employee retention. This is whether you are a huge, nationwide company or a tiny team with two or three originators.
Keep reading to learn tips and tricks for improving company culture and employee retention with Jungo and more. 
Why Does a Strong Mortgage Team Matter?
Teams that have the most success are those whose employees have good relationships, both professional and personally. An integral part of awesome working relationships is found in great communication. So, no matter whether you are the only person on your team, or you manage a team of 30, your success all boils down to your processes. 
Assign the necessary tasks to your mortgage team, and then follow-up as needed. Then, you'll be able to let go and not always worry about whether certain tasks are being accomplished, because your strong, efficient mortgage team has it covered. 
Why Does Company Culture Matter?
Company culture goes way beyond employee happiness and satisfaction. Happiness also fuels productivity: happy employees are up to 12% more productive workers. And who doesn't want their employees or coworkers to be both happier and more productive? 
Similarly, if a company's culture is strong, employee turnover rates will naturally decline. This is especially important for the mortgage industry. Plus, it's difficult to create an efficient workplace if you are constantly having to train new employees. 
How Do You Create a Great Company Culture?
These ideas range from small everyday changes, to large institutional level decisions. So, choose a few things to start with, and see how your coworkers or employees respond!
Pick and Choose Carefully
While considering your employees, focus on quality, not quantity. Craft a strong team dynamic of personalities that bring out the best in each other, and you'll find great success from a fairly small mortgage team. 
There's a drastic difference between hiring to fulfill quotas, and hiring to encourage success. So, a thoughtful hiring practice may require some extra time and energy. But, the result will not only improve business success, it will also increase overall employee satisfaction.
As in any job, pay matters when building your mortgage team, but it's not everything. 
So, in addition to a great company culture, meaningful work, and the space for rest, compensation tied to your team's success is a great form of motivation. 
Some teams choose to provide a base salary, and commission based upon loans closed. Others are solely commission based. However you choose to compensate your mortgage team, make sure that it is more than fair to them and their hard work. 
Provide Bonding Experiences
One way to encourage great team relationships is to organize activities outside of work. Whether that be a team picnic or throwing a virtual holiday party, the options are pretty much endless. And there are great ideas no matter what your budget! 
Also, create a communication plan for your business as well. Talking in-person may not be an option for all right now due to COVID-19, so proper communication plans need to be made. 
Learn the preferences of your team members so that you all can be as productive and connected as possible. Communication is key, wherever you are! 
With a solid communication plan in place, be sure to check-in with your employees regularly. So, schedule recurring meetings, either one-on-one, or with each team within your company. Be sure to schedule these times to fit within your team members' schedules! 
If your employees are remote, utilize video calling services to bring a human connection to your meetings. 
Check-ins provide structure and allow you to make sure everyone is on the same page. Also, scheduled check-ins also allow employees to ask you any questions they may have about projects. 
Another tactic is setting recurring dates and times for company wide training meetings. A monthly or quarterly all-team meeting keeps employees informed and connected. Plus, this is a great opportunity to share all of the "wins" that your team has accomplished! 
Your employees need access to important files to complete their tasks. So, provide them with high quality software and tools that you pay for. This not only organizes your business, but also keeps loan officers around for the long-term. Especially since you provide them with high-quality programs.
Another tool for project management can be found for teams in Jungo. You can create tasks and assign them to team members, which keeps employees in tight communication. Jungo logs all of your leads, client, partner, and loan information in one central location. So, you do not have to worry about team members not having access to the information they need. It's all synced and available right there for them! 
Using a CRM for Improving Company Culture 
If you're using a CRM, like Jungo, your software has the chance for improving company culture. Plus, it revolutionizes the way your company communicates. Within Jungo, for example, you and your team can log every interaction you have with a customer. This means that everyone can be on the same page, any time. 
Jungo features such as tasks, events, and log-a-call appear on every contact and loan page. Using these tools, you can quickly create a detailed list of each interaction you have had with your customers. That way, if anyone has to pick up from where you left off, they will be completely informed. This continuity of information creates a thriving environment where employees are informed plus responsive. 
So, having an internal software system that allows cross company communication and dialogue is a powerful tool for creating a great company culture. Jungo is a great example of this type of resource!
As you develop your company culture, understand that your teammates want to know that you care about them and their happiness. That is one of the most important elements of improving company culture and employee retention. Your team doesn't just stay for money or extra time off. So, there are many ways to focus your efforts on improving your employee satisfaction, boosting happiness, and increasing your success. 
Don't be afraid to talk to others in the industry to see what worked for them. And remember, don't be discouraged if your company culture isn't exactly where you would like it to be. You have the opportunity for improving company culture!