Even though mortgage marketing strategies still involve print materials these days, the working world has shifted to technology. Computers and cloud services form the foundation of many business structures. But, several industries still rely on print media for marketing, communication, and other important functions. These are crucial to provide to borrowers. 
So, keep reading to learn why you and the mortgage industry (still!) need printed materials, mortgage concierge, and human connection.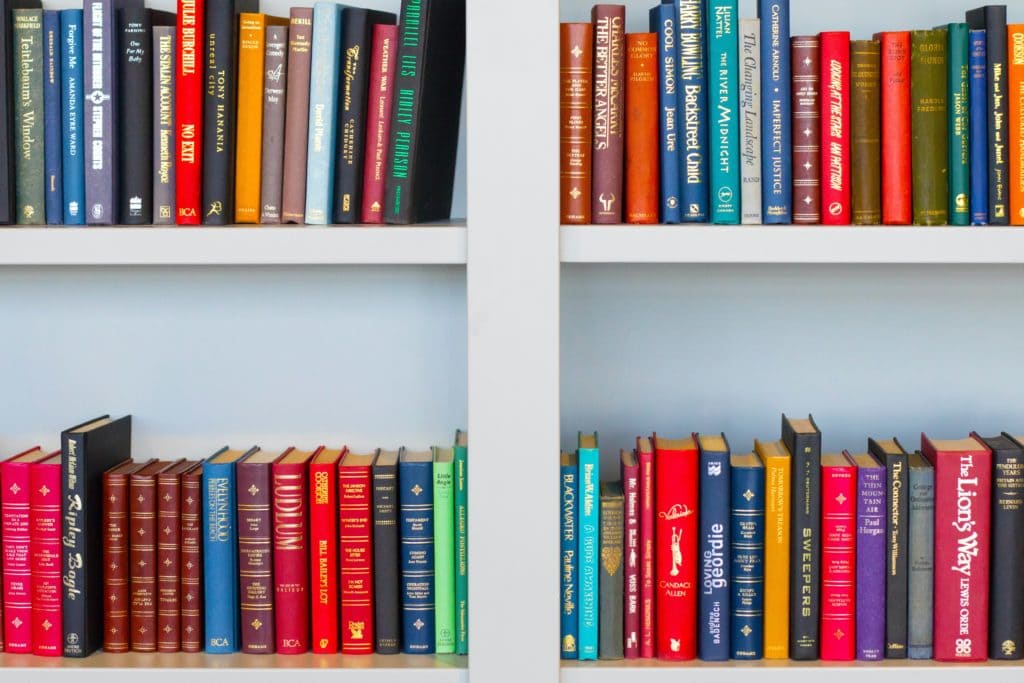 Benefits of physical printed materials
It's easier to comprehend information when it's delivered through printed material. Not because the information on a digital screen is more difficult to read, but because your mind is less likely to wander. Also, distractions occur when you're browsing digital content rather than looking at print. So, make the most of print materials and show your clients appreciation.
Printed materials also benefit your lead generation and mortgage marketing strategies as a whole. Co-marketing with realtors as a loan officer is a highly valuable tool for all parties involved. If a real estate agent regularly refers borrowers your way, you should consider how to bring value to them as well. 
Co-market your way to success with printed materials, such as open house or just listed flyers. PrintPub, a tool in Jungo, allows you to easily create elegant co-marketing promotional materials.
Use PrintPub to create real estate estate and mortgage marketing flyers. Catch your leads' eye and make them notice your product and services. 
With this in mind, it may be worthwhile to partner with a real estate agent to send EDDM postcards. One of the great things about direct mailers is the ability to customize who will receive them. Pick and choose by zip code or target demographics. Don't forget to include The Property Listing website URL! You can even create a special, trackable URL so that you can see the ROI on your mailers.
The first step in maintaining a great relationship with clients is by keeping in touch with them. 
Even after a client's loan closes, your customer service plan and mortgage marketing strategies should not come to a grinding halt. It will take some extra time and effort. But, investing in post-closing marketing will pay off. Staying familiar to these customers is a sure way to earn their refinance business down the road. 
After you close a borrower's loan, your next step should be to congratulate them on their new home. Calling them or sending an email are both great ideas. But, you probably want to take it one step further. 
Post-closing mortgage marketing strategies
Once the initial excitement of closing fades, you naturally begin to lose touch with your clients. This may result in less check-in calls and emails. Don't let it! Post-closing marketing and other mortgage marketing strategies can help strengthen the loan officer and client relationship over time. 
A post-closing marketing strategy will allow you to reconnect with closed clients. With your name out there, they will think to come to you when they need to refinance or get another mortgage. Or, they could even refer other clients to you! Keep putting your name out there and stay in touch.
One of the ways that you can continue to delight customers, even after they have their new home, is through gifts and cards. There are many ways that you could approach this. Consider sending holiday, loan anniversary, and birthday cards. Or, you could put together small gift packages for certain borrowers.
Jungo's Concierge Program
So, you find a closing gift for your borrower, write a heartfelt note, and address the package. Next, you wait in line at the post office. Now, multiply those steps for every single loan you close. No, thank you! 
Sending post-closing gifts and cards will take your customer experience from average to memorable. However, you probably don't have time to handle this all on your own. 
Jungo's Concierge Program can take care of it for you! With one click of a button in your Jungo account, you can send up to three years worth of branded cards and gifts straight to your customers' door. Then, earn mortgage referrals and repeat business from your client database with these thoughtful and personalized packages. 
All Concierge closing gifts and cards are branded for you. This includes your personal logo, headshot, and contact info, and are customized to your client. 
Send thank you gifts to referral partners
Sending gifts and cards after closing isn't just for your borrowers! With Concierge, you can also thank the person who made the deal possible: your referral partner. By showing them that you value their partnership, you'll earn their loyalty and future referrals. 
Co-brand with realtor partners
If you want to make your closing strategy a team effort, why not co-brand your closing gifts and cards with your realtor partner? They will appreciate you taking a task off their to-do list. And, you can both benefit from the shared expense.
They will be delighted by these thoughtful and personalized packages. And best of all, you won't have to make a single trip to the post office! Earning mortgage referrals and repeat business from your client database has never been easier. 
In-person (socially distanced) events
Social interaction is even more important during the digital age. Getting people together to learn about you and your business is a very effective way to build relationships with members of your community. Although COVID-19 halts many gatherings, hosting a socially-distanced event with mask requirements, or a completely virtual event are both great options. 
Events for business partners
Networking is critical to many businesses, but especially in the mortgage industry. A socially distanced or virtual business mixer is a great way to accomplish this kind of networking. 
Networking will allow you to meet more like-minded people in the industry. These partners will share similar goals: closing deals and finding people's dream homes. 
Business mixers allow you to meet others and work with people you love. After all, networking benefits all parties involved. Don't hide behind your screen–put yourself out there! 
Make sure to loop your clients in and get them involved as well. There are many events you can throw for your borrowers, whether virtually or in-person. Consider happy hour mixers to connect with possible referrals. Also, lunch and learns are a wonderful way to not only teach your clients about the mortgage process, but also share a meal and connect. 
Along with this, consider inviting a referral partner to join the event and share what they know too. For instance, your clients can ask questions about home buying to a realtor partner. Or, moving tips from a mover referral partner, and even planning for retirement with a financial planner partner. 
The opportunities are endless, so get creative and consider what would best benefit your specific clients. After all, client connections will earn you more leads.
Every industry has its own marketing goals and challenges, and print media can still play a crucial role. Research has proven that print is still an important and sought-after media in today's world, regardless of what it's used for. 
Now is the time to realize the crucial role that print media plays in mortgage marketing strategies. So, take advantage of the various ways, like mortgage concierge, it can be used to promote your company in a way that's even more engaging.