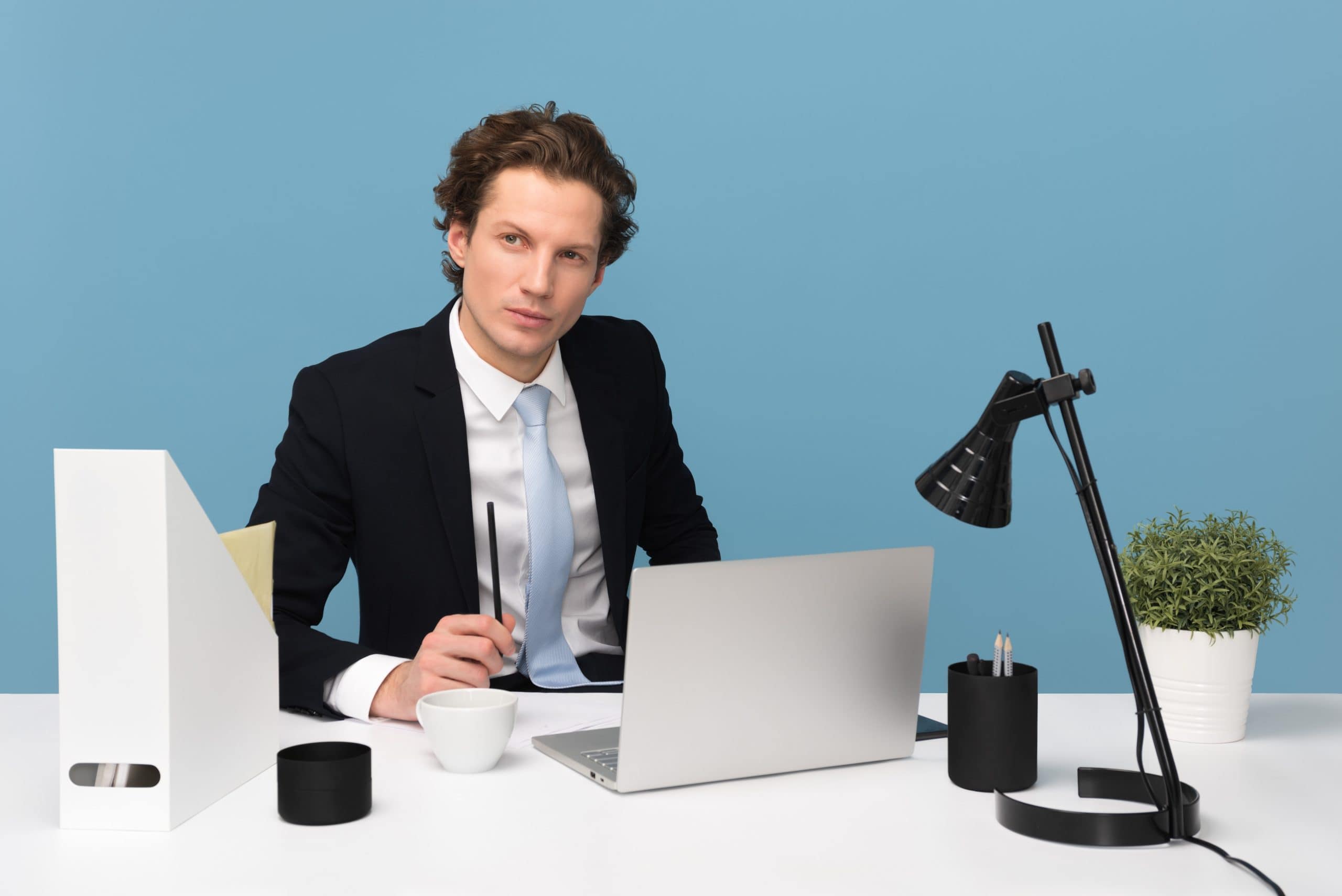 Content refreshed for accuracy on 5/2/22.
To be a successful loan officer in today's market, it's important to exceed expectations. The current market is filled with constant competition. So, you need to embrace technology, have a strong team, and constantly improve in order to set yourself apart from your competitors. 
Create A Schedule, Plan Ahead, & Anticipate Setbacks
The first step to becoming a successful loan officer is creating a schedule. That way, you're able to plan ahead and anticipate any possible setbacks.
But, how do you fit everything you need to do into your work week? Time blocking is a great method. By time blocking the most important tasks and events into your schedule first, you can guarantee that you'll have time for more critical tasks. From there, begin slotting in the other high-priority tasks, and decide what you don't want to do. Learn how to create a daily loan officer schedule that will actually give you more time.
There are so many ways to waste time. Whether you're thinking about what you're having for dinner, busy trying to implement the "latest and greatest marketing strategy," or getting lost in your social media account, it's very difficult to avoid distractions at work.
Although it's impossible to completely cut out the things that make us lose our focus, there are a few ways to reset your productivity clock. By setting aside your phone for times of concentrated work, putting your phone on do not disturb, or turning off email notifications, you'll be ready to tackle big projects, distraction-free. Read up on more focus finding tips to implement in your day.
Although it may seem counterintuitive, there are some apps and tools that can help boost your productivity. From time tracker tools to group meeting programs, the internet has provided a whole new realm of tools. Propel you and your team forward with one or all of these productivity apps.
Start Using Video Marketing
Video marketing is one of today's most popular and most effective loan officer tips for improving business. Video offers many opportunities for connecting with current customers, converting leads, and personalizing your social media presence. Getting started with video can have some hang-ups though. It's easy to avoid this platform–after all, we all worry just a little bit about how we look or sound in video!
But, if you just start recording video for your business, you'll improve over time, and see the benefits quickly! To learn how to implement video into your marketing strategy, check out our round-up of the 9 Types of Mortgage Videos You Should Be Sending. 
Maintain a Mortgage CRM and Database
You need to evaluate the tools that help your business run. Is there software that you've been considering implementing into your processes, but have been waiting for the "right" time? Do it now!
Or maybe your current software platforms don't integrate, and you need to stop wasting time with double data entry. By integrating your software, you'll be fully leveraging the tools that you already have invested in. Learn more about the software available to you as a loan officer, and the software integrations you should be using, to gain everything you can from today's technology.
Prioritize Building Strong Relationships
In the same way, building strong referral relationships is one of the most productive things that a successful loan officer can do.
Whether you work with real estate agents, other loan officers, financial planners, or builders, there are many valuable loan officer referral sources available to you. It's important to prioritize strong relationships with these professionals. Even though developing partnerships is a critical step to being a successful loan officer, it's even more important to create relationships.
By recognizing that you're on the same team and setting yourself apart, you can truly prove your value. Check out more tips and tricks for building professional relationships.
We've talked a lot about the importance of calling here on the Jungo blog, and for good reason. Picking up the phone and calling leads, past customers, and potential and current referral partners is difficult to do. But, it is one of the most effective ways to win more business.
However, in order to be successful, you'll need to set specific goals to aim for. Decide how many and what types of calls you'd like to make every week, and then schedule your day so that you can be successful. For example, you could call past borrowers every day from 10 a.m. to 12 p.m. and potential realtor partners on Tuesdays and Thursdays at 8 a.m. Here's a guide from a Jungo top producer for winning with calls.
Join a Professional Group or a Coaching Program
Mortgage coaching programs are credited by top-producing loan originators as one of the most powerful secrets to their success. These programs often include coaching calls, training materials, and also access to private membership groups for learning best practices from your peers in the industry.
If you can't commit to a coaching program, look into joining a professional group instead! There are groups of mortgage originators on LinkedIn and Facebook, not to mention the groups that meet in person.
It's important to invest time, money, and energy in yourself through a coaching program or professional group. If you want to learn more about coaching programs you should join, we rounded up some of the top coaching programs for you to choose from.
Invest in Continuous Learning 
No matter how long you have been in the mortgage industry, there's one thing you can be sure of. Continuously learning from mortgage loan originator resources should be at the top of your to-do list. After all, it's one of the best ways to grow professionally.
So, if you're looking for some easy ways to grow professionally, check out our guide for what to read, listen, watch, or join, to launch yourself to the front of the producer's pack.
Don't Get Discouraged By "No"
Setbacks and challenges are inevitable. It's no different as a successful loan officer. You hear many "no's" every day, and it's important to have the patience to look past these short-term problems.
Perseverance isn't just a helpful trait to being a successful loan officer, it's a requirement. But how do you make perseverance part of your daily routine? Like anything that you'd like to grow in, this requires a combination of patience, creative thinking, and practice. Learn how to keep showing up when all you're hearing is "no," in order to reach true success.
If you work alone and you're closing 3 to 5 or more loans a month, you may realize that you have a problem: there's only one of you. Building a team that works together well is a long-term project, but it will benefit you by helping you close more loans with less hours in the office for you.
If it's time to hire a loan officer assistant, check out everything you need to know in this article we wrote about adding an LOA to your team. And if it's time to hire other members of a mortgage team, we wrote about that too.
Become a Successful Loan Officer with Jungo
Unless you've been living under a rock, you've probably heard the rumors. "Automation is going to steal all the loan officers' jobs." "Mortgage innovation is the death of the originator." "AI is replacing you." It's easy to feel worried by the growing role that technology plays in the mortgage world.
But, loan officers still have an invaluable place in borrowers' journeys. You can provide the human touch that automation is lacking. To find out how to set yourself apart, read all about standing out in the face of mortgage innovation.
There are many ways to become a successful loan officer. But, the key is to implement techniques that sustain you as a successful loan officer.  So, you need to be proactive and prioritize growth. Once you execute your strategy, you'll start working more efficiently and ultimately close more loans.