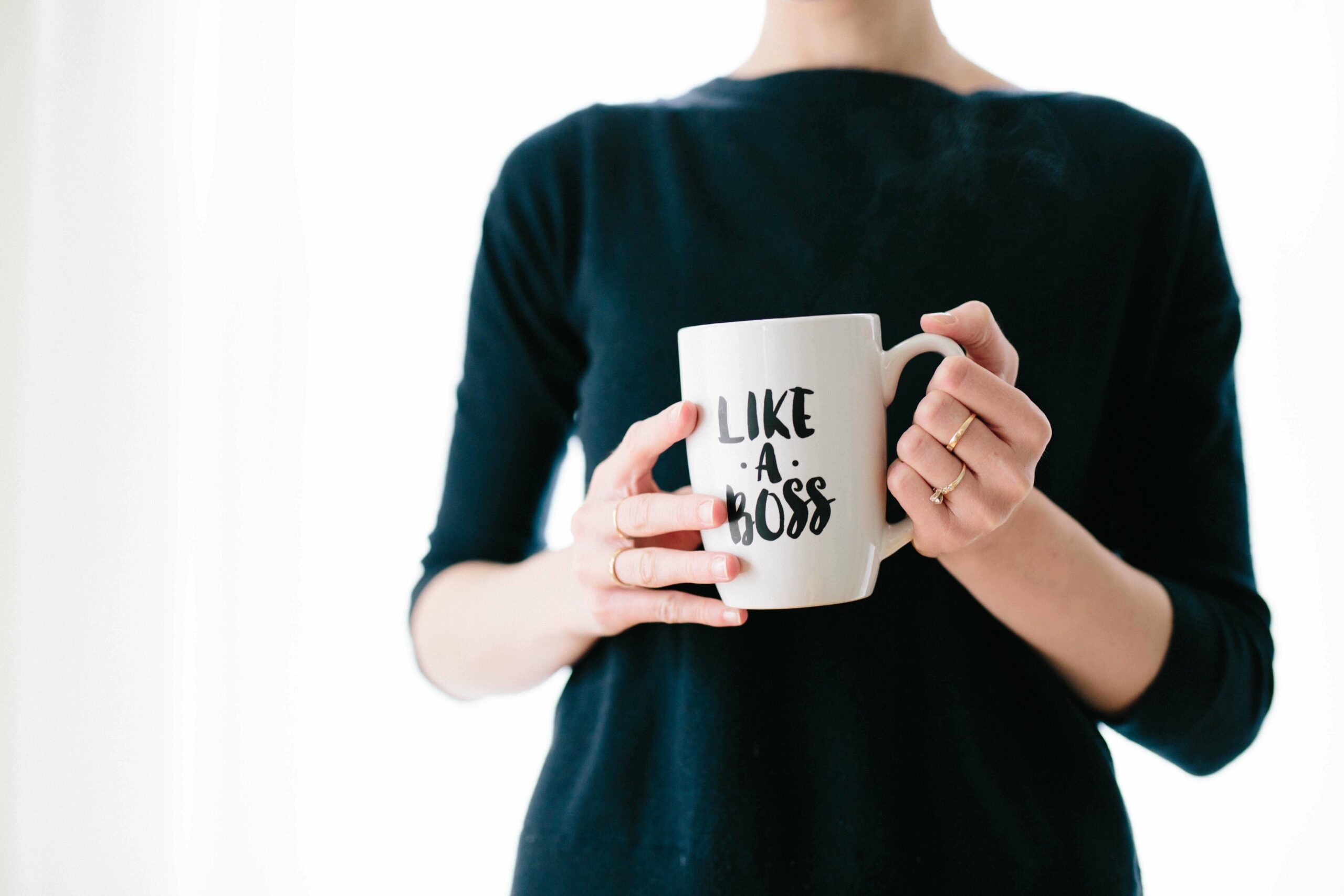 Can you run your mortgage business from Excel? The simple answer is yes!
The longer answer is yes…with proper planning, strategies, and time. If you are just getting started as a loan officer, or are wanting to dip your toe into using technology to run your business, Excel may be a good place to start.
However, if you decide to run your business from Excel, it has its limits. If you're managing a large contact database, or interested in scaling your business up, there may be more powerful software options available to you. 
Microsoft Excel is a software program that is normally a part of the Microsoft Office suite. Users can create spreadsheets, made up of data laid out in rows and columns. It has existed since 1985, and is used widely in the professional realm.
The first reason to run your mortgage business from Excel is that it's easily accessible to most people. Chances are, you already have Excel downloaded onto your computer. If you don't, there are free options, such as Google Sheets or Open Office, that are similar to Excel.
Second, Excel has a fairly low learning curve, at least initially. Excel is a very robust program, and can be leveraged for many complicated tasks. However, if you're just getting started, you can keep it simple and run your mortgage business from Excel and not be overwhelmed.
How Would a Loan Officer Run Their Mortgage Business From Excel?
There are many different ways that you could choose to run your mortgage business from Excel. Below are a few of the basic options for you to consider if you're just getting started with using software to run your mortgage loan business.
When you first get a lead's contact information, you need to have a plan. How will you store their data? Do you have a plan for tracking your interactions with them? Will you create a customer database?
If you don't have a strategy already in place for addressing these questions, you could consider using Excel for this purpose.
With Excel, you can create a workbook that will contain all your contact's data. You have the ability to add over a million rows in Excel. So, most likely, you'll have more than enough space for all your contacts!
Enter your clients name, contact information, and any other pertinent data into each individual row. 
Here is a very small example of a contact list. Notice that Excel allows you to sort alphabetically by last name.
From this general workbook, you can then create more specific lists of contacts by sorting by pieces of data.
For example, in the simple contact database above, you could sort by contact type. Then, you'd have all of your client listings at the top of your contact database.
From there, you can then start marketing to that specific group of contacts.
Once you have your contact list in Excel, it's time to reach out to your contacts! Marketing is one of the best ways to generate leads. Additionally, marketing will help you convert those leads into borrowers. Post-close marketing also helps to encourage past customers to continue to do business with you. It can even encourage them to recommend you to their friends and family.
An important part of a successful marketing plan is tracking your efforts. This will help you ensure that you don't double send emails to contacts. Additionally, tracking your marketing campaigns will help you see what marketing is working best.
If you want to track your marketing in Excel, simply duplicate your original client database. Then, add columns for your various marketing campaigns. 
For example, using our original mini client database, you could track which new clients you've sent various emails to.
Managing Your Loan Pipeline
In the same way as marketing campaigns, you can also track and manage your loan pipeline within Excel. 
Follow the steps above, and duplicate your general contact database. Then, add columns for the various loan stages. As your clients reach different stages in the loan process, update their row in Excel accordingly. 
Collecting Borrower's Documents
You could also use Excel to help you track the collection of a borrower's documents. Collecting the documents necessary for a loan application is a long process. It's easy to forget which documents an applicant has already turned in. So, creating a documents needs list checklist is a great idea.
Simply fill in columns in Excel with the different documents you need from each applicant. As they turn in their documents, update your Excel database.
Updating Your Realtor Partners
Communicating with your realtor partners is a critical part of building and maintaining strong referral relationships. Professional partners are much more likely to refer their clients to you if you have a proven track record of closing loans on time. One of the best ways to show this is through regularly sending them the status of the loans of the client's they referred to you.
If you want to use Excel to help in this process, you can copy data from your loan pipeline spreadsheet. And then, paste that information into an email to your referral partner. 
Then, you can add a note to your referral partner thanking them for trusting you with their clients. This is a business best practice for working with referral partners. It will also help you hold yourself accountable to closing loans as quickly as possible.
It's a great idea to set a schedule for yourself for sending loan status updates to your referral partners. Many mortgage loan originators' send out loan updates at the end of the week. Whenever you decide to send emails to your referral partners, make it a weekly priority. After all, a significant portion of your business probably comes from these realtor partners, so it's important to stick to your communication plan.
Alternatives to Managing Your Business in Excel
Despite Excel's powerful capabilities, it's easy to see where it can begin to falter in meeting a loan officer's everyday needs. Here are a few reasons you may not want to run your mortgage business from Excel:
No integrations means manual data entry
In the examples above, you may have noticed that entering data into Excel requires manually typing or copy and pasting. This means that when your LOS is updated, or you receive a new lead's contact information, you'll have to re-enter their data into your Excel software. And that's on top of whatever other steps you already need to complete.
Not only is this time consuming, you'll be more likely to make mistakes.
Manual data entry is prone to errors
Unfortunately, part of being human is making mistakes. When it comes to a client's data or the status of a loan application, mistakes can cost you. If you're having to enter data multiple times, inevitably, you'll end up making a mistake once in a while. This can be frustrating for you, and can even potentially lose you a customer. 
Imagine that you receive a referral from a realtor partner, and when you enter the lead's phone number into your Excel based client database, you mistype the last number! Now, when you try to call them, you reach a wrong number, and now you may have lost your chance to contact them. 
No task automation means more wasted time
When you run your mortgage business from Excel, you are just tracking interactions and tasks. Unfortunately, Excel cannot automate any of these for you. For example, you cannot program Excel to send out marketing campaign emails or update referral partners. You can manually track those communications in Excel, but that's where Excel's capabilities start and stop.
If you would like less manual data entry, better data quality, and the ability to automate most of your business, you should look into a CRM.
A Customer Relationship Management (CRM) platform helps you manage your client database. Additionally, a great CRM will also track your interactions with your leads, customers, and professional partners. This means that at every step of the way, your software is helping you close more loans and delight more borrowers.
A CRM is the foundation of every great loan officer, and for good reason. Your CRM can track and automate your tasks. Additionally, it acts as an efficient client database system. The possibilities for making your business successful through a CRM are pretty much never-ending.
How to Use a Mortgage CRM
As evidenced above, there are many different ways a loan officer could use a CRM. Here are just a few of the processes that a CRM could automate and streamline for you in your business.
Databasing and Converting Your Leads
With a CRM, databasing your leads is straightforward and efficient. A good CRM will  integrate with other top industry software, which means that you can login just once for all your tasks. So, leads and contact data from your LOS, POS, PPE, and more, are automatically imported and synced into your CRM.
Pull fresh leads from Zillow, Trulia, and all other major mortgage lead providers, drop into your CRM with a leads app. No more double data entry, and no more manual data entry mistakes.
Since your leads are available right away, you can start assigning tasks to yourself and your team. This will give you a huge jump on the competition.
Why should you care about contacting leads quickly?
Here are some quick facts to show the importance of a prompt follow-up strategy: 
Following up with web leads within 5 minutes makes you 9 times more likely to successfully engage (

source

).

35% to 50% of all sales go to the company that makes the first touch (

source

).

Companies that tried to reach a new lead within an hour were 7 times more likely to have positive conversations with them. As compared to the businesses who waited more than hour (source).
With these facts in mind, it's clear that quick and efficient follow-up is a key factor in successful lead conversion. It's difficult to do this if you don't have an organized and automated system in place.
What would the life of a lead look like with a CRM?
When you receive a new lead, whether from a referral partner or a lead aggregation site, the first step is entering that lead's data into your CRM. If you utilize a CRM that has a Leads Integration (and you should), this step is already taken care of for you. The lead may have come from an organic source, and in that case, you'll need to create a new contact in the CRM.
Creating a new contact in a CRM should be easy.
Simply fill in the required fields and now you're ready to start converting your new lead!
If you would like to create a new contact for an existing customer or professional contact, you can follow the same steps. With a CRM, it's easy to keep your contact database organized. If you're interested in growing your production, this is a must.
Automating and Tracking Your Marketing
Now that you have your new leads or contacts in your CRM, you can start marketing. Marketing is a critical part of converting a lead into a customer. Plus, it's also a great way to stay in touch with past customers. Post-close marketing helps you stay at the top of your customer's mind. This will increase your rate of referrals and return customers.
When it comes to marketing, a Mortgage CRM should take the guesswork out of the process. Look for pre-formatted, completely customizable email templates. That way, you can spend more time connecting with your customers and less time writing and sending emails. Automated email campaigns are a must as well. So you can set-up marketing schedules for new leads, existing clients, or past customers. 
What would marketing look like with a CRM?
With a CRM, marketing for the life of a borrower is easy. New leads can be automatically set on an email campaign that educates them about the loan process. Current borrowers can receive automated loan status updates via email or text, which can also be sent to referral partners. Home buyers who just closed a loan can be sent post-close gifts and cards, which you can choose to have automatically delivered to their doorstep for up to three years. Past customers can be placed on Keeping In Touch drip marketing email campaigns that will remind them that you're always there for their mortgage or real estate needs.
Managing Your Loan Pipeline
A great CRM makes managing your pipeline a breeze, thanks to industry integrations between your LOS and CRM. An example is Jungo's LOS Sync, which gives you regular, automatic, bidirectional data syncing between you LOS and the CRM.
This means that when a loan status is changed in their LOS, that change is automatically reflected in their CRM. In the same way, if a loan officer changes a borrower's loan application status in the CRM, the LOS will update to show this change as well.
This sync can also trigger any assigned workflows that the mortgage originator has set up. For example, if you want an email and text to be sent to your client and a referral partner when their loan has been approved, you can set a workflow. When the loan status changes within the LOS, the CRM syncs. Then, the status update is sent, without one click of the mouse from you! 
What does a loan pipeline look like in a CRM?
Beyond the examples above, there are many other benefits to managing your loan pipeline through a CRM. Having all of your client's information in one place is a key factor to providing great customer service. After all, if a client calls to check on the status of their loan, you want their entire file, including their loan details, contact info, and more, in front of you immediately.
When interacting with customers, you can't afford to switch between platforms or juggle different logins. If you provide efficient, accurate, and seamless customer service to your clients, you'll win their business for life. A CRM software will help you provide this seamless experience.
Collecting Borrower's Documents
Gathering a borrower's documents can quickly become a grueling task. If you're manually tracking which documents you've received and what you still need for each individual loan application, you're likely frustrated and wasting your time. Not to mention, that an inefficient document gathering process slows down how quickly your loans close. This affects customer and referral partner satisfaction.
With a Mortgage CRM, you can integrate with a document gathering service, such as Floify.
This integration allows you to rely on Floify's document management system at every step of the way. That means that Floify will automatically send your borrower's documents needs list reminders. Additionally, make sure your CRM has the capability to securely store documents.
A CRM & POS integration will allow for easy tracking of a borrower's document status through automatic and regular software platforms syncs. This integration takes the repetitive tasks out of gathering documents. No more calling borrowers to remind them to upload a document. And no more manually scanning in or uploading documents. Even better, you no longer need to worry about misplacing or mislabeling a document. That is because the integration handles that for you already. 
What would collecting your borrower's documents look like with a CRM?
Both you and your borrowers will appreciate document management through your CRM. Your borrower will be able to easily and quickly scan or upload their loan documents, all from their smartphone or computer. They'll love the straightforward reminders of which documents they still need to provide. Plus, they will appreciate being able to upload documents whenever they have time.
For the loan officer, relying on your CRM for your document management makes your life easier and your loan process more efficient. Not spending your time and energy chasing down a borrower's documents allows you to focus on what really matters: the relationships that make your business great.
Updating Your Realtor Partners
Keeping your referral partners updated on their client's loan status is an important part of cultivating great professional relationships. Your real estate partners are trusting you to take good care of their home buyers. It's a great practice as a loan officer to make a habit of regularly updating them, and a great way to do this is through your CRM.
Look for a tool in your CRM, like Jungo's Reffinity, where you can set up automatic referral partner updates to be sent out on a regular basis. We recommend sending these email updates every week. The loan update emails include the status of all the loans in your pipeline that a realtor partner has referred to you.
Not only is this a good way to keep your partners informed of their client's loans, it is also a helpful way to hold yourself accountable.
How to update your referral partners with a CRM? 
With Jungo's Reffinity tool, you can automate your referral partner updates. Choose to send update emails on a set day of the week, for up to five years. This feature allows you to stay on top of great partner updates, without having to even think about picking up the phone or drafting an email. Reffinity keeps you efficient and accurate. Since the data is being pulled directly from your CRM, which is automatically synced with your LOS, you can rest easy knowing that all the information is completely accurate and up-to-date.
Deciding what type of software to run your business from is a major decision, especially in a data-driven field like the mortgage industry. If you're just starting out, making the decision to run your mortgage business from Excel may be the perfect choice. However, moving to a mortgage optimized database like a CRM will help you grow your business and prevent data errors.
If you're truly looking for a boost in production, and the ability to provide excellent customer care, a dynamic, integrated CRM is one of your best options.