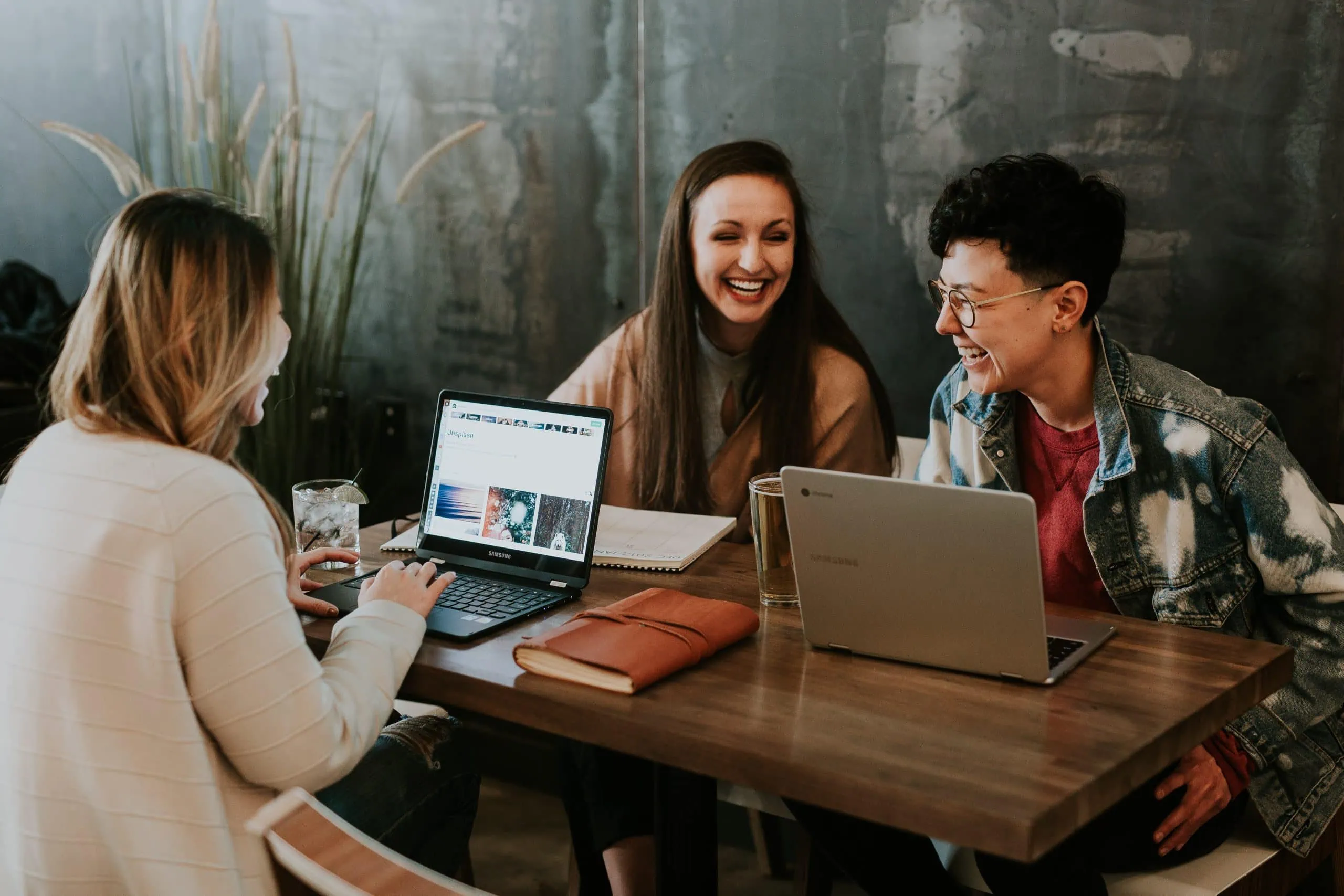 Sending emails to clients can be a breeze with loan officer email templates. After all, mortgage marketing emails can be time consuming. Emails are a smart way to stay in touch with your pipeline, especially when you are in a time crunch. Also, emails are (for the most part) free! 
It is important for mortgage marketing emails to reach the right audience. So, loan officer email templates can help direct the message. If your marketing emails are not relevant, readers can hit delete before you even connect with them. 
Keep reading to learn about the importance of mortgage marketing emails and access free loan officer email templates!
Stay in Contact With Your Pipeline 
In order to build an amazing customer database, you have to stay in contact with them. This earns your borrower's trust, and business as well. 
What is Mortgage Email Marketing?
Mortgage email marketing involves creating mortgage-specific messaging to connect with your pipeline. These emails allow loan officers to engage and remain as an influence during each step of the loan process. 
Plus, it strengthens borrower relationships and leads to a higher chance of securing repeat business. This is all made possible through email software, which allows you to send mass messages that appear as if you sent each email to a single recipient.
Why Do You Need Mass Email Marketing?
Sending individual, hand typed emails to your contacts might be effective for one or two quick messages. But, when it comes to mass updating an entire group, this would be an inefficient use of your time! 
Mass emails are the answer, especially if you're a loan officer and short on time.
Types of Mortgage Email Marketing 
There are many different types of emails you could leverage in your mortgage business. Here are a few ideas to get you started! 
Drip Email Marketing Campaigns
As mentioned above, if you want to design your very own marketing campaign, mass emails are a helpful tool. 
You could send a segment of your database a series of emails detailing how a refinance could save them money. Or, launch a campaign for your leads to learn how to earn a mortgage even if they are struggling with their credit. 
Example:
Mortgage rates are on everyone's mind, so I thought I'd reach out and see if you would like to find out more about saving money on your mortgage. Whether you're interested in upgrading, downsizing, or refinancing your home this spring, you are in luck! 
Please reach out at any time if you would like to hear how these historic low mortgage rates would affect your mortgage payments–I'm here to chat!
Sending out holiday emails to your database is a great way to connect with your contacts, and wish them well every year! So, make your holiday message short and sweet, and be sure to focus on the most important thing: the client and their family, not trying to sell them a mortgage. 
By doing so, you'll stay on their radar, and build trust since you have their best interest in mind. 
Example: 
We'd like to take a moment to express our appreciation for your business and let you know that we look forward to continuing to serve you in the coming year.
As you celebrate this season of joy and peace, know that we send the warmest of wishes your way.
Happy Holidays!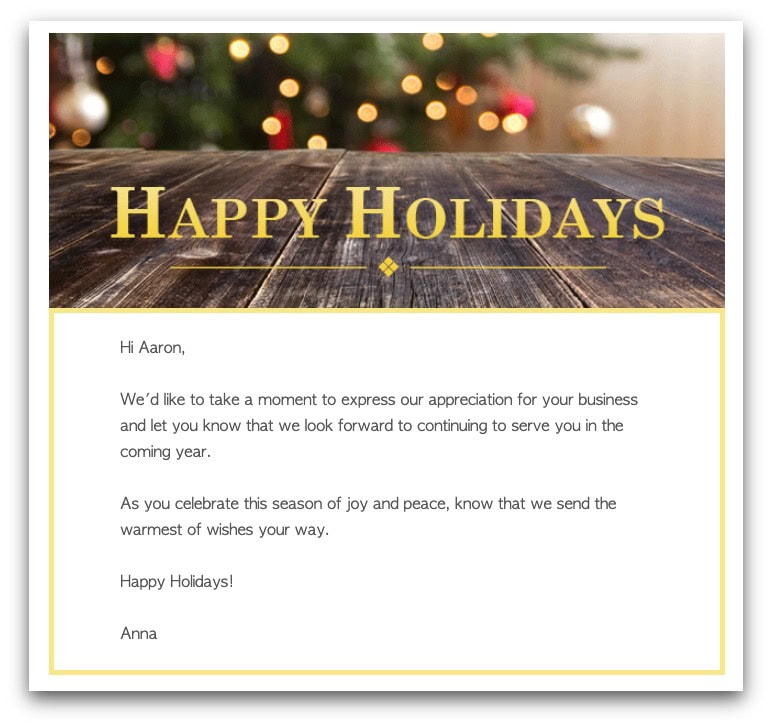 Anytime something newsworthy happens in the mortgage industry, your leads and borrowers probably have a lot of questions. So, send them mass mortgage emails with industry updates written in terminology that they will understand. Clients will appreciate the educational update and personal touch. 
Example: 
With rates at their lowest in years, it may be a great time to consider refinancing your home. Feel free to reach out at any time if you would like to learn more about your options. I'm always here to help!
Another great way to build relationships with your local area is to send out community newsletter emails. This can include local news, events, and even profiles of well-known locals. This way, you build up a loyal following through mass emailing your database with geographic-specific information. 
Buying a house is one of the biggest decisions that many people make in their lives. Plus, the loan process can be very confusing. Because of both of these factors, it's part of a loan officer's job to be able to carefully and simply explain the loan process to their customers. 
So, send loan process update emails to your borrowers and keep them informed on each step of the loan process along the way.  
Example: 
I wanted to let you know that your loan has been submitted. I should have an update for you in 2-3 days.
If you have any questions, please feel free to give me a call at XXX-XXX-XXXX or you can email me at XXXX.
Referral Partner Pipeline Updates
As a loan officer, you know that learning how to get real estate agent referrals is key to your business strategy. After all, one successful referral partner can bring you hundreds of leads over the course of your relationship.
So, consistently contact the partner with emails and timely information.
Example:
Thanks for trusting me with your client referrals. I always appreciate the business you send my way.
I wanted to update you on the current status of the referrals you sent me–you will find all the details below.
If you have any questions at all, please do not hesitate to reach out.
Be sure to celebrate with your clients! Happy birthday emails are a very nice way to stay in touch with your borrowers. After all, positive celebrations make clients more inclined to engage. So, let the conversation and positivity flow. 
Write Loan Officer Email Templates
With all of these mortgage marketing email options, where do you begin? You may find yourself sending similar emails on a frequent basis. So, consider creating a few loan officer email templates to have on hand. 
Then, these templates can be easily copied and pasted into a new email thread. Make sure to customize them to meet your specific mortgage business needs! 
Consider using Jungo's marketing emails and gain access to a complete pre-created, customizable email template library. This includes preformatted and completely customized drip marketing campaigns, holiday, and birthday emails, and even loan status updates. These are all very important in a loan officer's strategy. Use Jungo and never send a boring and repetitive email again! 
Tailor Emails to Your Audience
One way to ensure that your marketing emails are effective is to tailor your message to your specific audience. Even with loan officer email templates, you have to create some customizations. This can include updating client names,  time zones, and more. And don't forget to segment your database based on whether a contact is a lead or current or past borrower, and the borrower's current place in the mortgage process with you. Even if you're short on time, it's important that your messages make sense for the people you're sending them to. 
For example, don't send an email about refinance rates to clients that just did a refinance with you! This may cause you to lose trust with your database. Also, your carefully written email will go to waste since it ended up in the wrong inbox. Instead, plan exactly who your intended audience is for your email. 
Write Short and Sweet Messaging
When writing loan officer email templates and marketing emails, you want to be specific. Save your clients from reading paragraphs of text and get straight to the point. 
First, put yourself in their shoes–what questions or concerns do they have? And, how can you act as a trusted advisor and support them? Also, be sure to include an invitation for the reader to contact you to get more information if they are interested. 
Not only will these concise emails keep your client's attention, they will lead to more productive conversions. 
Mix Up Your Messaging With The Closing Email of the Week
Now that you know the basics of mortgage marketing emails and loan officer email templates, you have to mix it up. After all, not every email should look the same, or have the same call to action. Switching up your messaging is an effective method for keeping your email audience interested and engaged. 
So, market to anyone in your pipeline with the help of The Closing Email of the Week. With marketing tips, tricks, and best practices, you'll know exactly how to market to your database to win more clients. 
These weekly emails are based on what's going on in the mortgage industry, so each week is timely, and relevant. So, no more searching for what you should send your contacts this week–just check your email for the answer. 
Sending marketing emails that actually convert can be challenging and time-consuming. But, with the right tools, such as loan officer email templates, it doesn't need to be. Focusing on your marketing techniques leads to more clients and higher rates of repeat customers. 
Plus, if your contacts call or email you to learn more about the email you sent, you'll have a much better chance of converting them into borrowers.