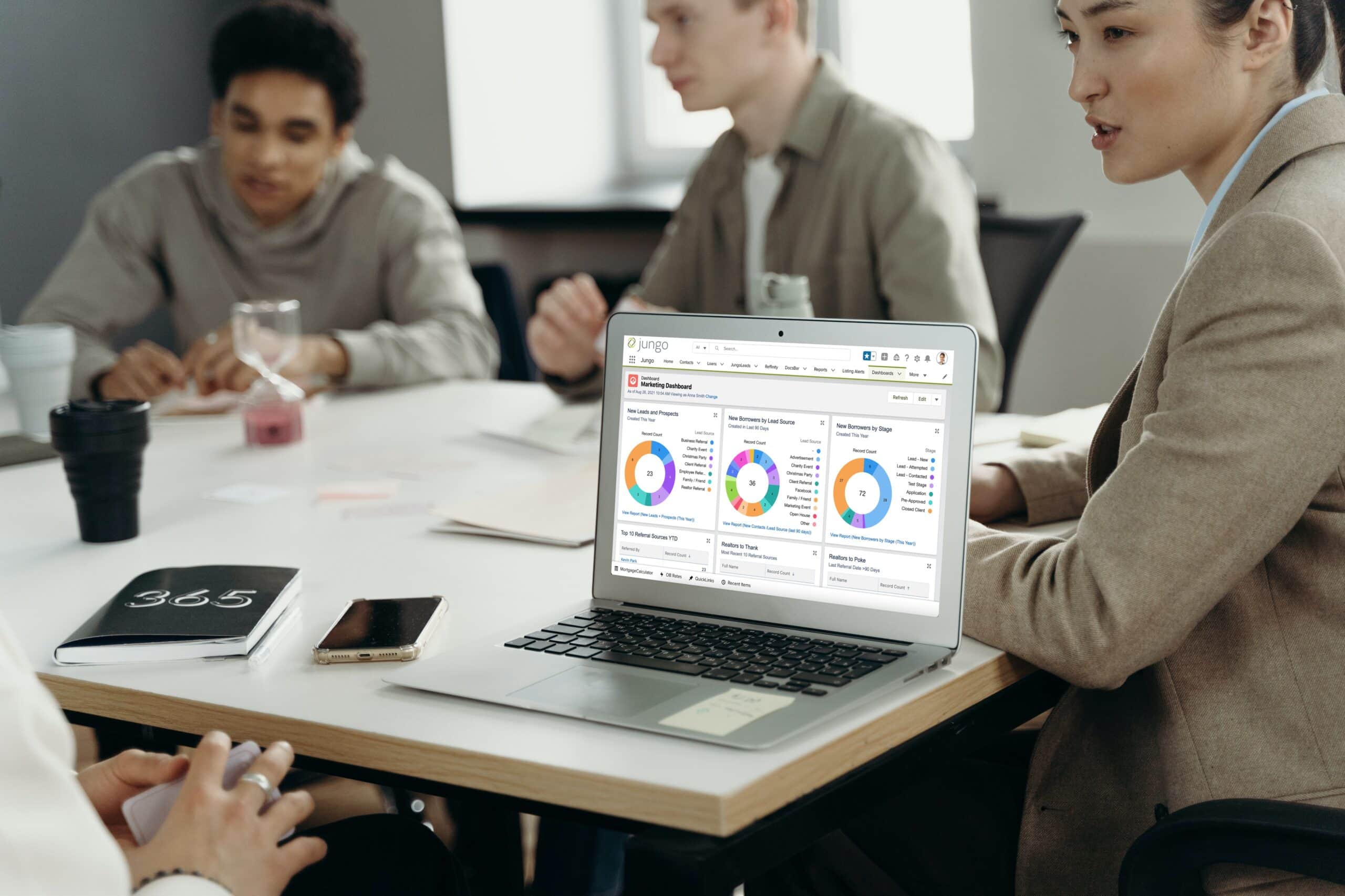 Jungo is excited to announce the Jungo Leads App update. Now, loan origination teams can easily sync their leads into their Jungo account, and create a round-robin for their team.
What Does the Leads App Do?
Jungo's Leads App was built to improve your sales process and save you time. As you stream leads into your mortgage CRM, Jungo's Leads App can create a complete lead assignment system. 
The lead assignment system is fully customizable to meet your needs:
Respect the license state(s) your loan officer is licensed in

Account for users that are out of office

Create special assignment rules for each user based on the type of loan, interest rate, or any custom field/data point
There is a lot of great mortgage software out there to make your workload more manageable. With the rise of technology, you're probably using a lot of different software to help you originate loans. 
However, it can be very time-consuming to switch back and forth between your different software applications. So, it's important to have an integrated mortgage CRM, so you can keep all of your applications in one place. 
Jungo is built on Salesforce and has endless integration options, allowing you to work more efficiently. Zapier is a software that is compatible with Jungo, and helps empower you to automate your tasks.
Zapier is what allows you to easily sync your leads into your Jungo account. With Zapier, you can also have triggers to update your team via email or slack, automatically save email attachments to dropbox, and automate form responses.
How Much Does The Leads App Cost? 
The Leads App will cost $150 a year, with a one-time setup fee of $99. If you are a current user of the Leads App, there is a one-time setup fee of $99. However, you are welcome to keep your legacy version. 
A Zapier account is required for the updated version of the Leads App. The plan you need will be dependent on your lead source provider and how many leads you are projected to receive. For more information on Zapier pricing, go to zapier.com/pricing.
A fully integrated CRM is an effective way to invest in your business. Jungo's Leads App allows you to integrate your lead source provider to stream your leads and create a complete lead assignment system for your team. Therefore, you will have more time to tackle high-priority tasks.