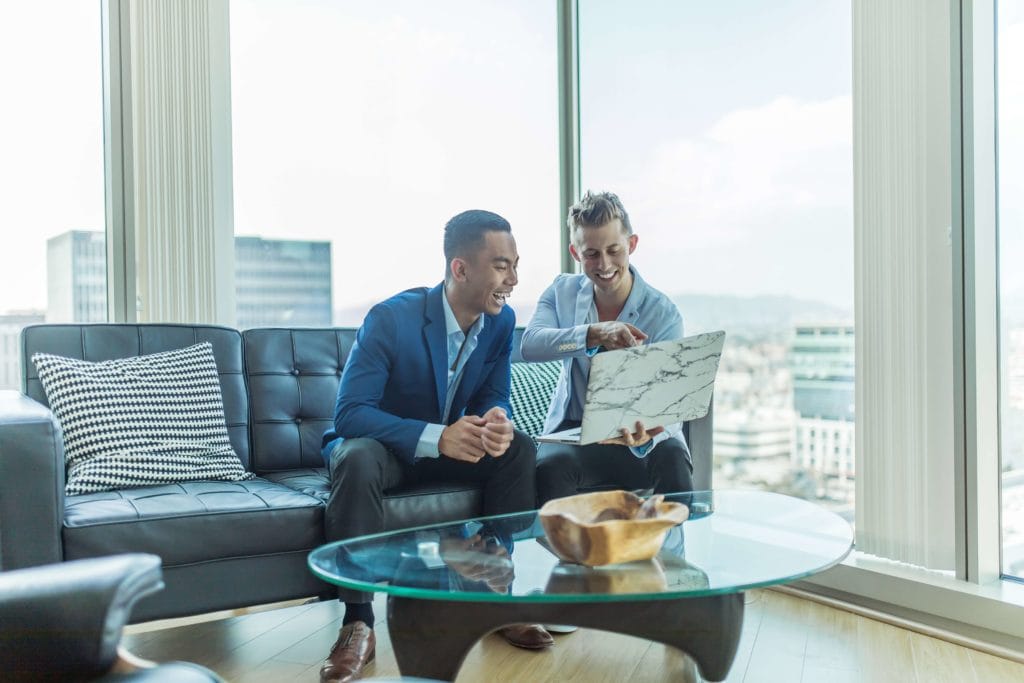 If you're closing 3 to 5 or more loans a month, you may realize that you have a problem: there's only one of you. It may be time to hire a Loan Officer Assistant (LOA), and take full advantage of the opportunities you have in the mortgage market.
Hiring employees to grow your mortgage business may feel counterintuitive. More people means more overhead, right? Even though that is true, more of the right people will also mean more money earned. 
What is a Loan Officer's Assistant?
A LOA works directly under a loan officer to assist in the management and processing of loan applications. They generally manage many of the administrative tasks required of a LO. Additionally, they may need to work with borrowers in order to gather documents or prepare cost estimates.
A LOA's exact job description will vary depending on how big your business is. After all, if you're a one LO shop, a LOA may need to take on a wider range of tasks. However, if you work at a larger company, or there are multiple LOs in your office, you may decide to assign a LOA with a relatively narrow task list.
With this in mind, there are some general tasks that you can consider assigning to your new LOA hire.
Here's a list of tasks that your LOA could do:
Meeting with loan applicants to gather preliminary information 

Requesting credit and background checks for applicants 

Gathering a borrower's documents and ensuring that the needs list is fulfilled 

Responding to any questions that a customer may have during the loan process

Analyzing loan applications to determine an applicant's ability to earn a mortgage 

Completing clerical duties, such as scanning, printing, and filing paperwork 

Assisting in marketing and advertising strategies 
How Will Hiring a LOA Affect You?
Adding a LOA to your team has the potential to exponentially increase your loan volume by allowing you to focus on the high value tasks. Consider how much of your day is filled by duties like those listed above.  Then, imagine your schedule without those tasks in them. How much extra time would you have in your day, and how would you fill that time? 
Adding a LOA to your team has the potential to exponentially increase your loan revenue by allowing you to focus on the high value tasks.
You can probably name 10 things right off the top of your head that you would love to dedicate more time to. Hiring a LOA may be just the way to accomplish those goals.
Scenarios Where A LOA Can Help
For instance, what if you didn't have to spend hours every week gathering applicant's documents? With your LOA completing that ongoing task, you would have more time to meet with realtor partners or focus on your lead generation tactics.
Many of the duties assigned to LOAs are repetitive, and easily learned, which means that you shouldn't be dedicating your time and energy to them. If they can be delegated, then they probably should. With your focus on high value tasks, your loan volume will grow, and you'll have the processing backend workflows in place to handle the scale.
Hiring to Better Work/Life Balance
Additionally, if you're interested in finding a healthier work/life balance, bringing on help is critical. A LOA can allow an overloaded LO to take a small step back, and redirect their focus to other priorities. Ideally, you should be trying to work 40 hours or less a week. If that idea seems laughable at this point, it's probably time to consider hiring a loan officer assistant.
How Should You Integrate a LOA Into Your Team?
If you're considering hiring a LOA, it's important to really consider what their responsibilities will be. Defining these duties ahead of time will allow you to delegate and communicate effectively. No one likes to be left in the dark about what's expected of them!
If you utilize a CRM, decide if you should be adding your new hire loan officer assistant as a user. Doing so will allow you to collaborate as efficiently as possible. With both of you using the same system at the same time, you'll be able to solidify the best workflows for your team.
Additionally, training new team members on any software that you use is a critical foundational step to a successful team dynamic. Does your CRM, LOS, or POS, offer new user training sessions? Consider having your LOA take advantage of these opportunities, as they will be able to learn more about the programs that power your business.
Don't forget that on-the job-training is also a necessary part of a new employee starting work. Plan ahead of time the things that you would like them to learn within the first couple of weeks of work. Then, determine how they should be taught. Maybe you choose to have them shadow you for a portion of your day. This will give you a chance to show first hand how you accomplish certain tasks. Or, perhaps your company provides training videos for new hires, and you can schedule times for your LOA to watch them.
You should also consider continuing employee training long after they have settled into their role. No matter how long you've been in a job, there's always something new to learn! Some top producing loan officers have employee training session on a weekly basis. Not only is this a great way to keep your team learning, it's also a good chance to check-in with them about any possible challenges they are facing.
Making the decision to hire a loan officer assistant is a sign that your business is growing. Additionally, bringing a LOA onto your team will help free you up from giving your valuable energy up to low value tasks. These duties are 100% critical to closing loans, but that doesn't mean you need to be the one completing them!