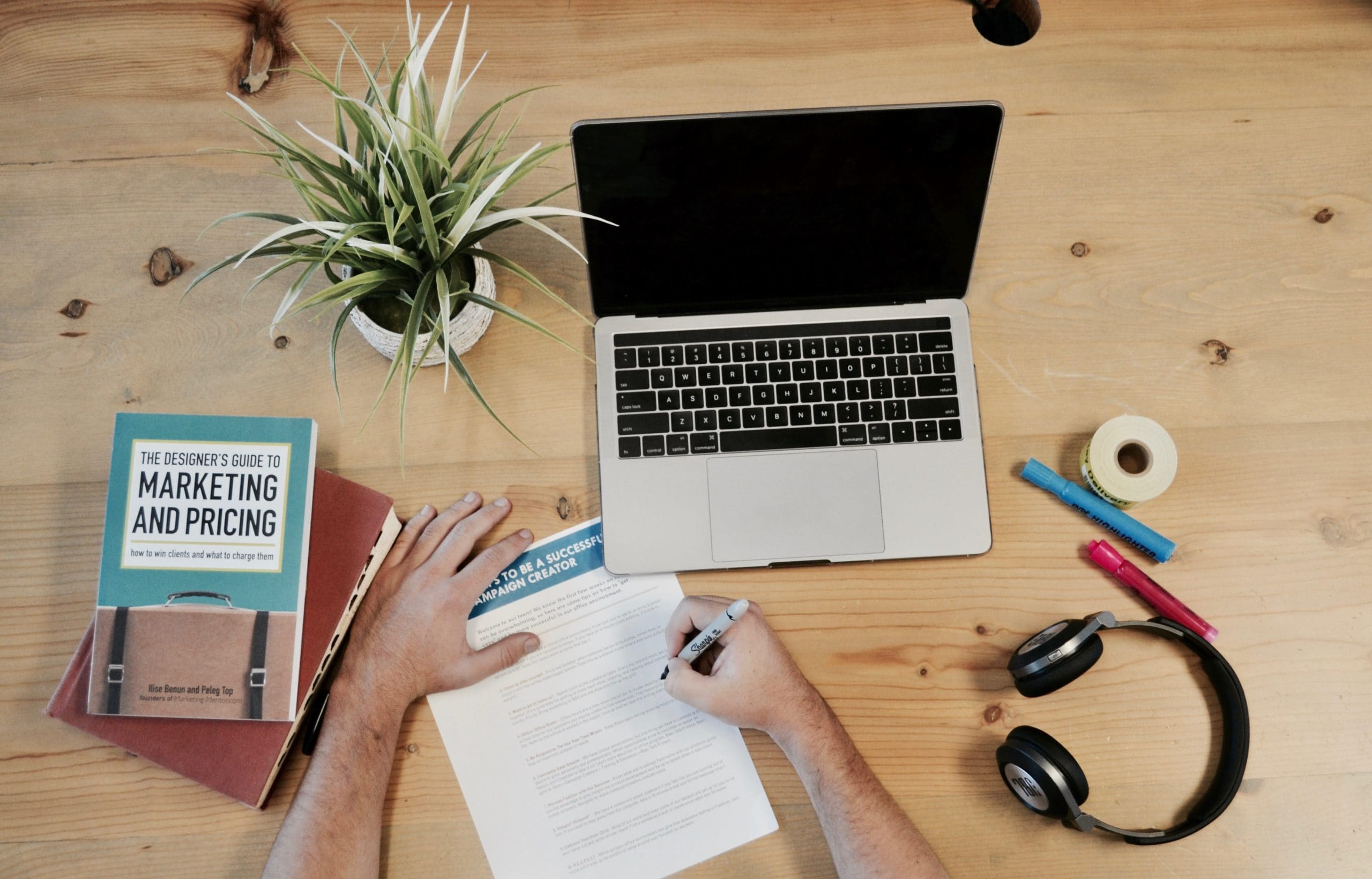 Ready to get back to the basics and access essential marketing tools? It's time to feel less overwhelmed with your mortgage marketing strategy. Remember the aspects that matter most. 
So, take a step back and focus on the tools that you need to close more loans in less time. It doesn't have to be complicated!
Why Does Digital Marketing Matter?
Digital marketing allows you to scale your mortgage business and automate your processes. So, you can save time, reach more people, and close more deals. All you need is a solid strategy and the right marketing tools. So, bring it back to the basics. 
If your business doesn't have a strong online presence, then you're losing out on leads. The majority of people who need your services start by browsing on the internet. So, this is one of the reasons why digital marketing is key to your business growth.
How Do Essential Marketing Tools Help Loan Officers?
With a strong marketing strategy and a solid presence online, you'll have a firm foundation for business growth.
Automated digital marketing, for example, allows your client-recruitment efforts to continue running in the background. Then, you can focus on current clients and their loans. So, you'll have more time to bring in business and keep your borrowers informed. Also, building these long-term relationships generates more referrals for your business.
Essential marketing tools help you accomplish that while keeping your business thriving!
Strengthen Your Online Presence
As an originator, you need a website and blog to help you increase your online visibility. And, further connect with your audience. A blog keeps your readers engaged and positions you as a thought leader in the industry. Not only that, but blogs can become a profitable asset as well. 
Also, blogging can be a great way to generate a consistent flow of leads. When you provide high-quality, engaging content, your readers will continue to engage with you. This gives you more opportunities to convert them into leads.
Email marketing is a great way to personalize your brand, increase awareness, build credibility and keep your business at the top of your clients' minds. So, they come back to you when they need your services. It has a return on investment that can be much higher than other marketing channels.
Also, the emails you send can help you acquire new clients. Recipients forward your emails to family and friends who need to buy or refinance their homes. So, make effective use of this digital-marketing strategy. Build a campaign that engages and converts today's connected consumer. 
Social media allows mortgage originators to share their message with their current audience and new clients. Also, it keeps track of trending conversations that are taking place in the industry. So, social media is a powerful communication channel that allows you to be quick and responsive. Then, you can gain borrower loyalty.
The right social media usages can help you gain a clear understanding of borrower insights. Also, the things that influence prospects.
Graphics and video are also essential marketing tools for loan officers. These engaging visuals help attract and retain the attention of your audience. 
The good news is that creating images and videos is easy with design tools like Canva that simplify the process with templates. Tools like these help originators quickly create visuals for their content marketing efforts. Plus, they can be repurposed across multiple marketing efforts, such as your blog, email, webinars, and social media.
With the rise of mortgage technology, comes an increase in the disparate systems involved in the mortgage process. To solve for the existing gaps in these tools, a complete platform needs to streamline a loan officer's day. 
It keeps your prospects, clients and referral partners organized in a convenient, centralized location.
​​Jungo, a customized-CRM, transforms you from a regular loan officer into a super loan officer by helping you in many ways. To start, Jungo automates most of your time-consuming marketing tasks. Mortgage automations are the systems that control processes behind-the-scenes. These function automatically once set-up. Automations can handle many of your daily tasks for you, such as follow-ups with partners, realtors, closed clients, clients in the pipeline, leads, and prospects.
For example, most of your time as a loan officer is probably spent closing loans. If you want to grow your database, Jungo lets you do so more efficiently. 
Jungo orchestrates records of interactions with all of your contacts, and it offers functions such as integrations, which help you capture and nurture your leads from your own website and others. Once you get leads, Jungo allows you to automate immediate responses. This helps you close loans as fast as possible!
Marketing can seem daunting, but that is why it is important to focus on essential marketing tools. After all, your success as a mortgage originator will be determined by the types of marketing tools you use to attract and nurture your leads. They will help you create interesting, valuable content. 
Also, these essential marketing tools allow you to respond to the ever-changing digital landscape. With these must-have tools used daily, you'll have everything you need to grow your business.