Instagram's potential reach for your mortgage business is huge, so it's time to engage with your community through visual content and mortgage Instagram posts. Not only is this a great way to build your reputation, it is also a very human way to connect with your customers. 
Instagram has many features that can be used to enhance your business. Be sure to take advantage of Instagram's newest features, including Stories, IGTV, and Reels. 
These features allow you to easily share quick clips that your borrowers and potential clients will love. They are great business assets for mortgage brokers and real estate professionals.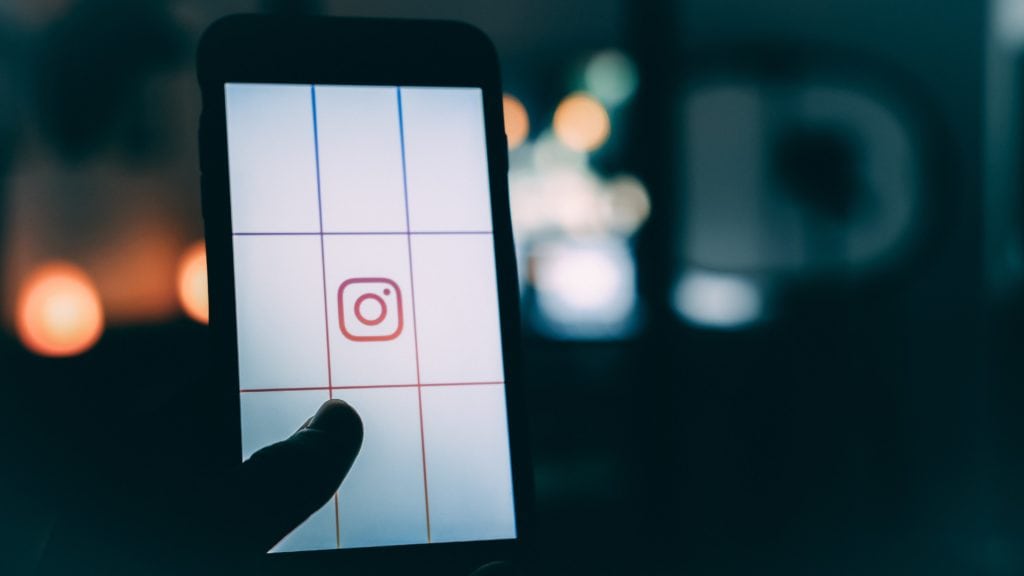 Take your mortgage Instagram posts to the next level with Instagram Stories. These are images or videos that can be viewed for 24 hours after you post them. So, they're great for sharing time sensitive information about your business.
Some examples of how you can use Instagram Stories are breaking the news about mortgage rate changes, or even congratulating a specific customer on their loan closing. In the mortgage industry, it might even be beneficial to run an ad or graphic in an Instagram Story to capture your potential customer's attention. 
Or, you could document a "Day in the Life" and give a behind-the-scenes look at your work. Instagram Stories often end up feeling like a more intimate platform for your followers. So, even if you don't have a huge following, use Stories in your business strategy.
Candid Stories gives your presence a more genuine feel and shows off the real you. So, this will help you connect with your clients on a deeper level. Share your favorite local spots or tips on mortgage musts.  
Make sure to engage consistently with your followers! This will help you gain new ones as well. Instagram Stories have functions that make it simple to create opportunities for interaction.
You can create a two-option poll by clicking the Sticker button once you've finished taking your picture or video. From there, click the Poll button, create your question and answers, and add it to your Story. 
Your followers can reply directly and privately to your Stories. So, this is a great way to solicit more extensive feedback and questions.
Instagram TV videos can be up to an hour long and they do not disappear unless you delete them. They're displayed at the top of your Instagram profile, so they're great for sharing longer, more informational content. 
IGTV is useful for helping your followers get to know you and what you do. So, use it to explain your services and what sets you apart. You can also create videos on topics related to your expertise, like walk-throughs of properties, or how-to's on filling out mortgage documents.
Be sure to focus on quality over quantity. So, zero in on content that's relevant to your audience's buying journey. Try out IGTV videos as part of your social media strategy today and enhance your mortgage Instagram posts. 
Instagram Highlights were introduced in December 2017. The basic idea behind Highlights is that they give users a way to reuse their Instagram Story content beyond the 24-hour lifecycle.
Stories Highlights are a part of your profile where you can express more about your business through the stories you've already shared. You can create a Highlight for each topic and populate those Highlights with content each week. This is a great way to help first time visitors to your Instagram profile learn more about you, so be sure to label each topic clearly, and choose the content carefully. 
Let's say you do "Loan Officer Tip Tuesday" each week, and provide your followers with tips and tricks on your Instagram stories. Then, you can save each of these as a Highlight on your profile, so followers can access these any time, any day. 
So, Highlights enrich your mortgage Instagram posts with content that promotes your business. Also, it helps new potential followers get to know you right away when they click on your username.
How to create Instagram Highlights
Go to your profile.

Tap Story Highlights.

Tap the icon that says New. 

Now you'll be able to select any of your saved Stories. 

Select as many saved Stories as you like.

Tap Next, and you'll be able to give a name to your Highlight. This is what will appear with the circular icon on your profile page.
You'll notice that you have the option to edit the cover photo used for your Highlights and create a custom photo. Once you've created your set of highlights, you can add new stories content to them whenever you'd like!
The most recent new Instagram feature are Reels, which will expand your Instagram mortgage posts drastically. 
Reels is a section in Instagram where users can make 15 second long videos (the same length as a TikTok video) that can be uploaded to their Instagram profile.
Users can edit the video within the app, adding augmented reality filters, timers, captions, hashtags, and more.
Reels videos can be posted individually or linked together for a longer video. It has several visual and audio effects, which includes using music from Instagram's music library.
There are augmented reality effects, similar to the filters which already exist on Instagram. Also, there is the ability to change video speed and set timers and countdowns for hands-free videos.
Once the Reel is made, users can add captions and hashtags, change the cover image, and tag friends.
Reels for mortgage Instagram posts
Loan officers can get creative and use Reels in many ways. Look around you and see how you can use your space, whether your office or own home. So, next time you are having a great meal out in the area you work in, consider uploading a Reel showcasing this geographical niche. 
Or, if you come up with a brilliant analogy that relates to mortgage process steps, film a quick Reel to explain it. You can even film yourself completing steps throughout your work day. Educate your clients and invite them into your work space through mortgage Instagram posts. After all, you're the loan expert!
Instagram continues to grow each year, with new perks to keep it engaging and fun for all users. So, create content that engages your followers with innovative mortgage Instagram posts. Also, change the content often with Stories, IGTV, and Reels. 
This serves as a great opportunity for mortgage professionals to reach out and engage with prospective homebuyers, ultimately creating a notable online presence for themselves.